Dear Alumni, Donors, and Friends:
I hope this letter finds you all in good health and spirits. As we approach the end of the academic year, I want to take a moment to express my sincere gratitude to all of our dedicated and hardworking teachers. This week is Teacher Appreciation Week, a time to recognize and celebrate the efforts of our educators who work tirelessly to make a positive difference in the lives of our students.
At Harding Fine Arts Academy, we are proud to have a team of exceptional teachers who inspire, challenge, and support our students every day. I have seen firsthand the dedication and passion that our teachers bring to their work, and I am continuously impressed by their commitment to excellence.
It is my great pleasure to announce that Naomi Rothrock has been named the HFAA Teacher of the Year. This prestigious award is given through a nomination process by the teachers themselves, making it a true honor to receive.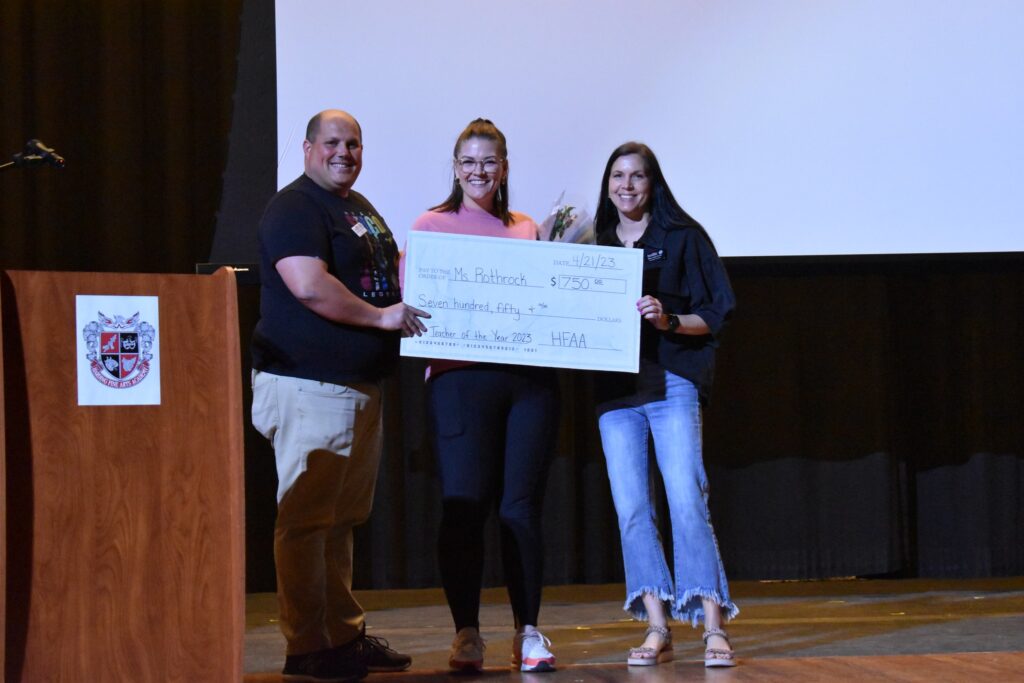 Naomi is an outstanding educator who has demonstrated a deep commitment to her students and to the mission of Harding Fine Arts Academy. Her passion for arts-integrated teaching and learning is infectious, and her enthusiasm for French culture and language has helped to inspire countless students to achieve their full potential.
On behalf of the entire HFAA Family, I would like to extend my heartfelt congratulations to Naomi for this well-deserved honor. We are fortunate to have her as a member of our faculty, and we are grateful for her contributions to our school.
Once again, I would like to express my sincere appreciation to all of our teachers for their hard work, dedication, and commitment to excellence. Thank you for all that you do to support our students and to make Harding Fine Arts Academy a truly exceptional school.
Yours in ARTS,
Taylor C. Stanton
Superintendent
Harding Fine Arts Academy