Ignite Master Artist Series
Harding Fine Arts Academy's Ignite Master Artist Series actively advances the arts by providing exceptional programming to cultivate rich and transformative educational opportunities for our students and inspire audiences through free community concerts.
Events are free and open to the public. Guarantee your seat by registering.
Sponsorship Opportunities Available!
As a sponsor of the Ignite Master Artist Series you or your business may be entitled to an additional tax credit (up to 75% of your donation) under the Oklahoma Equal Opportunity Education Scholarship Act. Download our flyer explaining the tax credit program and learn how you can take advantage of this unique opportunity.
2023-2024 Programs and Events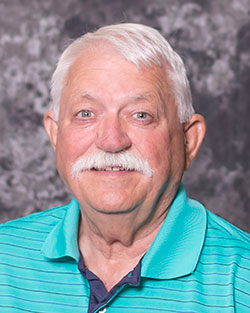 Artist-in-Residency with G. Patrick Riley
Harding Fine Arts Academy is hosting a three-week residency with acclaimed artist and sculptor G. Patrick Riley with Art I, Art II, and ceramic students. This is a two-part residency. During the residency the ceramic students will create relief tiles that impart an understanding of clay and a knowledge of symbol that represents the world today. These tiles will be displayed in the classroom throughout the year. In Art I and II, Riley will teach beginner students basic Principles of Design where each student will create a Firehawk wing (the Academy's mascot) sculpture using cardboard, papier mache, wood, acrylic paints, colored bead, and hot glue. During both programs students will benefit from a teaching artist demonstration as well as hands-on learning and instruction.
Sponsored by Joy Reed Belt, Ph.D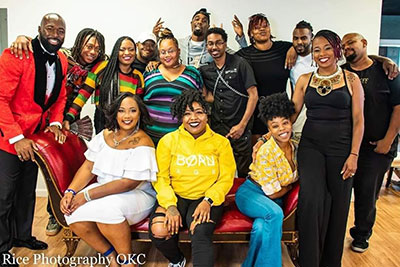 Artist-in-Residency with Poetic City
Students will work with Poetic City to create a small portfolio of poems using a variety of styles, structures, and topics. On the final day of the residency students will perform one of their poems in class and receive feedback from Poetic City.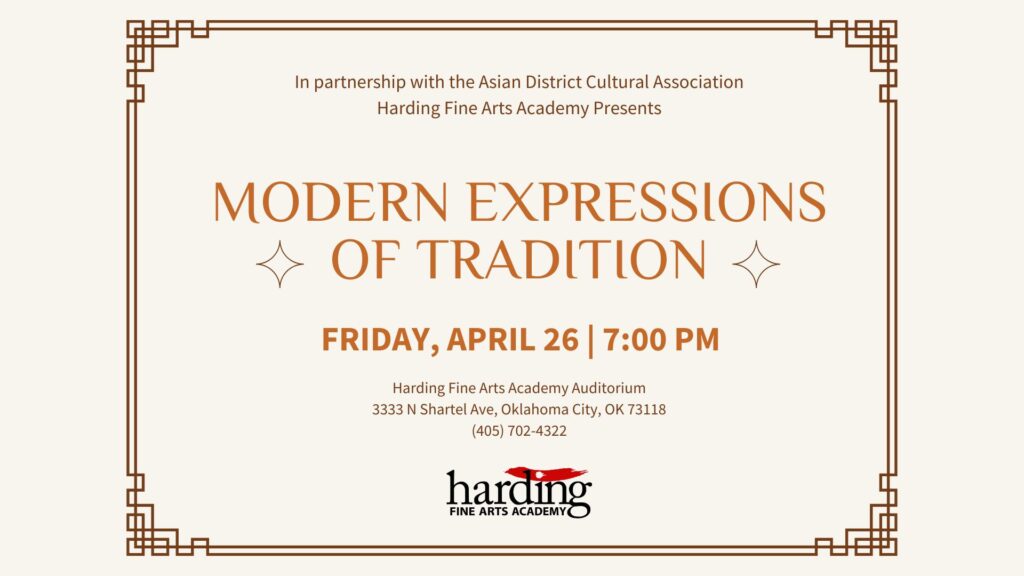 Modern Expressions of Tradition: Celebrating Asian American Culture
Friday, April 26, 2024
6:00 pm | Pre-Show Artist Talk
7:00 pm | Community Concert
In Collaboration with the Asian District Cultural Association, Harding Fine Arts Academy is proud to present Modern Expressions of Tradition.
Celebrate and honor the art, dance, and music of Asian American artists. Experience a variety of long-standing traditions revealed in today's artistic expressions. Master Artists include original works by Pulitzer-prize winning composer Dr. Zhou Long performed by BrightMusic Chamber Ensemble and dancing from Hưng Việt Dragon and Lion Dance Association.
Thank you to our generous sponsors!
Event Sponsor
Joy Reed Belt, Ph.D
Artist Sponsor
Oklahoma Arts Council and the National Endowment for the Arts