Harding Alumni Association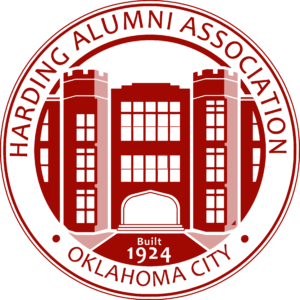 The Harding Alumni Association was created for the purpose of fostering a spirit of loyalty and promoting the general welfare of Harding Fine Arts Academy through mentorship, professional development programs and special events. To become a member, you must have attended any of the Harding Schools for at least one year. This includes: Harding High School, Harding Jr. Sr. High School, Harding Middle School or Harding Fine Arts Academy.
The Harding Alumni Association has three membership levels:
Annual Membership – perfect for just one person and is the most popular level.
Couple's Membership – This is a great option for couple's who want to do events and activities together. Only one spouse has to have attend a Harding School.
Distance Membership – An excellent option for Harding graduates who live outside of the Oklahoma City area.
Couple's Membership
10% off tickets to the Leadership in Arts & Education Awards (up to 4)

Free admission for all performances and sporting events for two tickets

Member pricing to Harding Alumni Association events, gatherings, and class reunions

Discounts to local restaurants and stores with proof of membership

Two free Harding Alumni Association T-shirts and stickers

List your business or workplace in the online Business Directory

Exclusive communication and newsletters from HAA Leadership

Membership listing in the annual State of the Arts Magazine
Annual Membership
10% off tickets to the Leadership in Arts & Education Awards (up to 2)

Free admission for all performances and sporting events for a single ticket

Member pricing to Harding Alumni Association events, gatherings, and class reunions

Discounts to local restaurants and stores with proof of membership

Free Harding Alumni Association T-shirt and sticker

List your business or workplace in the online Business Directory

Exclusive communication and newsletters from HAA Leadership

Membership listing in the annual State of the Arts Magazine
Distance Membership
Member pricing to Harding Alumni Association events, gatherings, and class reunions

Free Harding Alumni Association T-shirt and sticker

List your business or workplace in the online Business Directory

Exclusive communication and newsletters from HAA Leadership

Membership listing in the annual State of the Arts Magazine