Harding Fine Arts Academy Foundation is a 501c3 nonprofit created in 2019 with the purpose of raising funds for and supporting the activities and programs of Harding Fine Arts Academy (Academy), an award-winning Oklahoma City public charter high school. The Foundation is governed by a volunteer board of directors composed of community leaders and its day-to-day operations are led by a single paid staff member.
The Academy was founded by arts and historic preservation leader John L. Belt, with fellow community members and arts advocates. Their vision of creating a public charter school in Oklahoma City with an arts-integrated curriculum was realized in 2005.
As a public charter school, the Academy remains tuition-free and non-selective in its admission policy, which makes it diverse, equitable and inclusive by design. The Academy uses a unique and highly successful arts-integrated education methodology. Arts Integration is an approach to teaching in which students construct and demonstrate understanding through an art form. Students engage in a creative process which connects art to another subject area and meets evolving objectives in both. For example, in science class students may be asked to write a song about cell division, or in geometry analyze Picasso's works in his famous cubism style to identify different shapes, lines and angles. By weaving arts and humanities into everything we do, we are not only preparing students for college, but we are instilling skills, behaviors, and temperaments necessary to be successful in life and in their careers.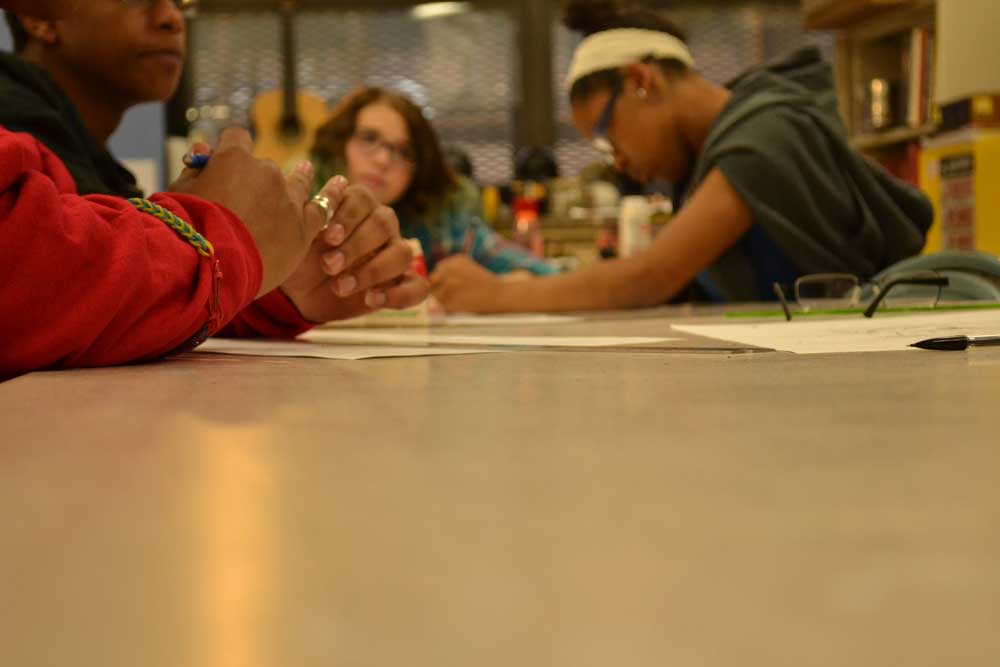 According to Oklahoma A+ School's research students who learn in an arts-integrated environment have higher achievement, better attendance, fewer disciplinary problems, higher community involvement, and students and teachers are happier, more engaged and joyful. In addition, Americans for Arts research confirms arts-infused students are 5x more likely to graduate from high school and twice as likely to graduate from college. The innovative, arts-integrated methodology offered at the Academy not only retains students but sets them on a new trajectory for well-paying and dynamic careers in medicine, STEM, finances as well as the arts.
In January 2019, the Foundation raised the necessary funds to purchase the historically significant Harding School building making it the permanent home of the Academy. The Foundation now acts as the landlord for the building and is responsible for all costs associated with its maintenance, major safety, and functional improvements, and preserving its historical integrity and character.