LaKira Featherstone, senior, is involved with cheerleading, dance, choir, volleyball, National Honor Society, Student Council, Black Student Association, photography, and visual arts. She has received two awards for her dancing and Superintendent's Honor Roll. In addition to staying busy at Harding Fine Arts Academy, LaKira enjoys crocheting dancing and painting in her free time.
Her biggest inspiration is her mom. "Seeing her as an entrepreneur and businesswoman gives me inspiration to do my own things, like creating and selling crocheted crafts," said LaKira. "[her] drive pushes me to always do my best."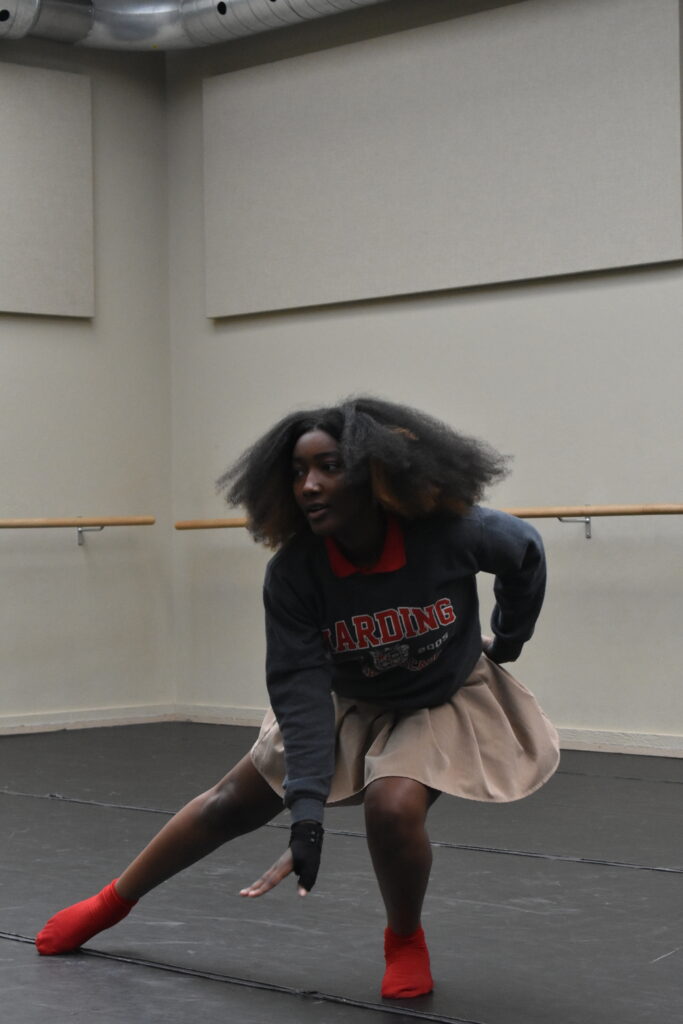 Out of all the artistic activities she does, LaKira enjoys dancing the most. "I really loved the option to take dance class and I got to expand my dancing skills even more. I love getting to dance every day. It brings me joy."
LaKira chose to stay at Harding Fine Arts Academy because of the art classes available. She has also made strong friends and meaningful relationships with teachers. She believes everyone she encounters at the Academy pushes her to do better and helps her achieve her dreams. "I've loved my time at Harding Fine Arts Academy."
Applications are accepted year-around! Prospective students can find an application on the Academy's website, www.hardingfinearts.org or by calling Mrs. Williams at (405) 702-4322.
Harding Fine Arts Academy – where creators come to thrive.